Palace
Grand Hotel Don Gregorio
Charming building with all the luxury and facilities.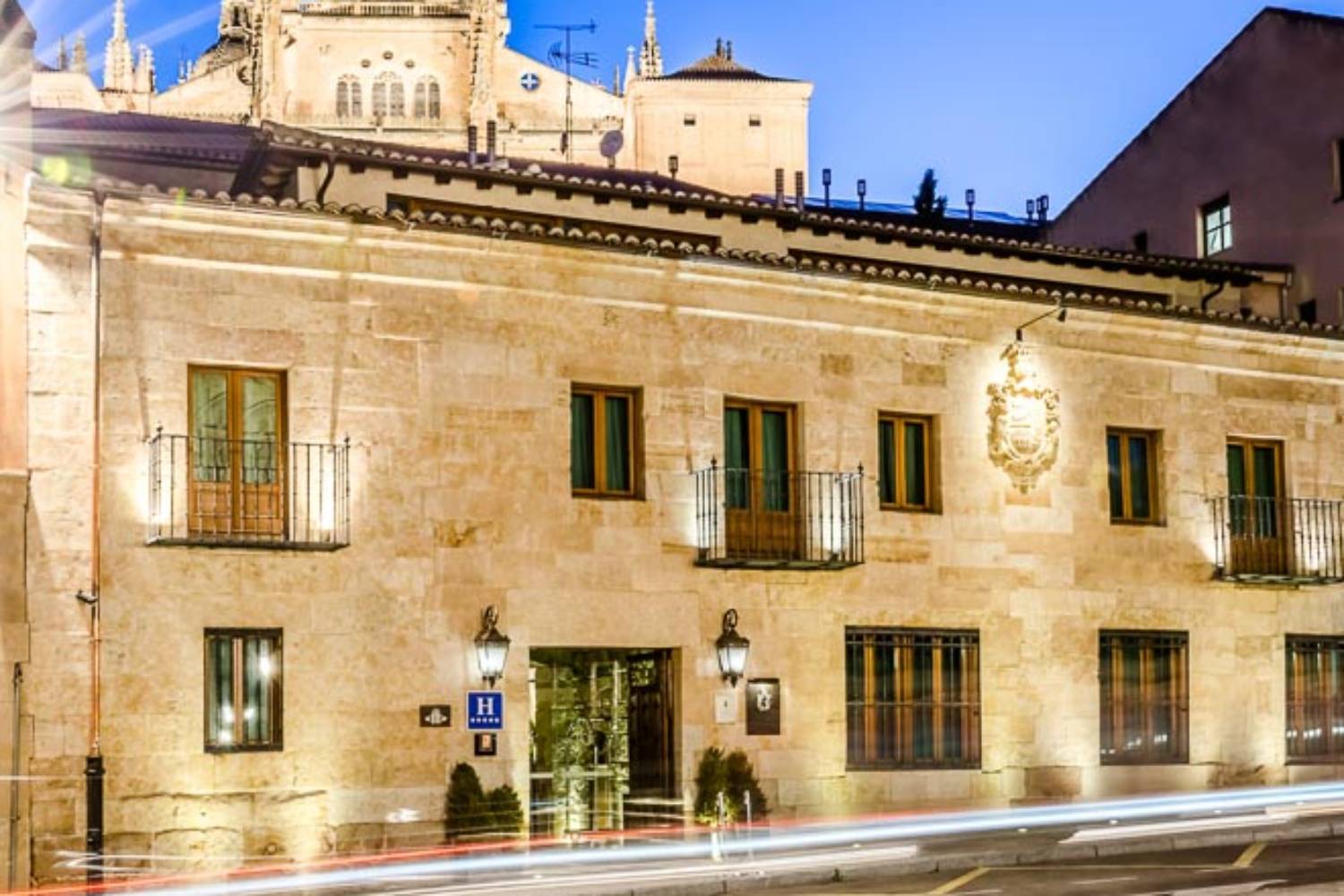 The building in which you will find the Grand Hotel Don Gregorio is an ancient palace of the 15th century with a long story.It has been witness of the history of Salamanca from the baroque epoch to our days, time has passed through its walls and the old palace has saved all this character until now. Even after the renewal, it still shows proudly all the original architecture as the porticade, the front door and all its columnes and walls. The hosts of the Grand Hotel Don Gregorio will be welcomed to a palace that will take them to the baroque Salamanca of Churriguera and will be living the spirit of the appearance of the University as we know it nowadays.

This Palace was bought by Mr. Gregorio Diego Curto in the 18thcentury and he would be the one who left his name to this hotel where you can stay, enjoy and feel the development of time.

The main intention during the renewal of this palace was the recovering of the essences of time in this historical building and mantain its historic spirit. Because of this, the Grand Hotel Don Gregorio is a delighful example of taste and luxury, a reflection of the centuries that are already past, but with a great selection of services and facilities that will offer you the best stay and the best scenery for your events.