Grand Hotel Don Gregorio
The spa will be closed in November 29 and December 4. Sorry for the inconvenience.
Booking width us is all about advantages
Best price guarantee
Free Wi-Fi
Glass of cava at your arrival
Basic minibar is included
Nespresso coffee maker in your room
1 bottle of wine Selection Don Gregorio -Certificate of Origin

The Hotel
Luxury and history
The Hotel
Grand Hotel Don Gregorio
Grand Hotel Don Gregorio is located in an historic buiding that has been completely renewed for becomming the luxury hotel that is nowadays. This emblematic hotel offers the oportunity of enjoying a unique stay with all detail and all the comfort in one of the most charming neighbourhoods of Salamanca, in front of the City Hall Square and the Cathedrals.

The charm of Salamanca, our services and the magnificent surroundings of this palace, are some of the reasons why this hotel, the Grand Hotel Don Gregorio highlights among other luxury hotels.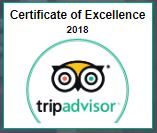 Get to know our charming rooms full of luxury and comfort
Palace
Luxury and history
The building in which you will find the Grand Hotel Don Gregorio is an ancient palace of the 15th century with a long story. It has been a witness of the history of Salamanca from the baroque epoch to nowadays. time has passed through its walls and the old palace has saved all this character until now. Even after the renewal, it still shows proudly all the original architecture as the porticade, the front door and all its columnes and walls. The hosts of the Grand Hotel Don Gregorio will be welcomed to a palace that will take them to the baroque Salamanca of Churriguera and will be living the spirit of the appearance of the University as we know nowadays.
Palace
Privileged location in the historic centre of the city